この記事を読むのに必要な時間は約 3 分です。
http://www.digitalhomethoughts.com
This is part one of an unboxing and first impressions video of the Lenovo ThinkCentre A70z, an all-in-one desktop computer designed for the SOHO market (small office/home office). This is a corporate-looking machine, so it doesn't win any awards in the looks department, but it gets the job done in a compact, power-efficient manner.
Prices start at $499 USD; the model I was sent for long-term review costs $729 USD. The A70z I was sent has an Intel Core 2 Duo E7500 CPU running at 2.93 Ghz, 2 GB of RAM (upgradeable to 4GB), a 320 GB 7200 RPM hard drive, an Intel GMA X4500 GPU, built-in 802.11b/g/n WiFi, a 19″ 16:9 matte screen (1440 x 900 resolution), built-in 1.3 megapixel Webcam and microphone, a CD/DVD drive, and built-in speakers.
Part two is here:

There's more info about the A70z here:
http://tinyurl.com/29sdaqg
Like the video? Please give it the thumbs up, post a comment, and subscribe. Thanks for your support!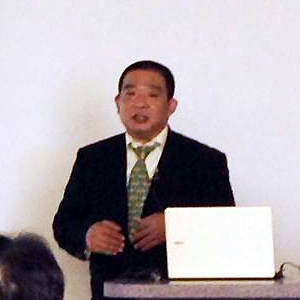 神戸を中心に自営業者や個人事業主さんのパソコンのメンテや修理をさせていただいてます。
パソコンの修理実績は、年間1000台以上です。ちょっとでもあれって思った場合には、お気軽に相談していただけるとうれしいです。