この記事を読むのに必要な時間は約 7 分です。
2017 Dell XPS 27
Updated to reflect new configurations, performance results for the Intel 7th-generation CPU and Radeon RX 570 GPU and well as hands-on testing of the updating gaming and "entry-level VR" experiences.
Ear candy wrapped in a sturdy chassis with an excellent display and reasonably good performance for the money, the update to the computer we praised in 2014 as "almost everything you could want in an all-in-one" gets an overhaul for 2017. Most notably, this year's XPS 27 (model 7760) Windows 10 PC boasts the most sophisticated audio system built into a PC and a UHD 4K display with a broad color gamut, making it a great home entertainment system or compact-footprint choice for audio editing.
Prices start at $1,550, with choices of seventh-generation Core i5 and i7 processors (Skylake). You can choose integrated graphics or a switchable discrete AMD Radeon RX 570 GPU, as well as opt for a UHD 4K (3,840×2,160-pixel-resolution) touchscreen display or a nontouch panel of the same resolution but 50 nits brighter and Dell's thin-bezel Infinity Edge. The seventh-generation/Radeon RX 570 models aren't available in the UK, but the previous, non-game/VR-ready models — which weren't available earlier this year — are, starting at £1,700. Dell still doesn't offer the 10-speaker model in Australia.
Dell XPS 27 AIO (2017)
Price as reviewed $2,799
Display size/resolution 27-inch 3,840 x 2,160 touchscreen display
PC CPU 3.6GHz Intel Core i7-7700
PC Memory 16GB DDR4 SDRAM 2,400MHz
Graphics 8GB AMD Radeon RX 570
Storage 512GB SSD, SD card slot
Connections 1 x Ethernet, 2 x USB-C/Thunderbolt, 4 x USB 3.0 Type-A, 1 x USB 3.1 Type-A; 1 x DisplayPort 1.2, 1 x HDMI out; audio out, headphone jack
Networking 802.11ac, Bluetooth 4.2
Operating system Windows 10 Home (64-bit)
The updated components do a much better job of future-proofing the system than the last generation. While it's still not a gaming powerhouse, it should get you through a few years of midlevel-frame rate fun, and the Radeon RX570 delivers a solid entry-level VR experience — good enough for today's typical VR graphics. Sadly, you can't configure any of the less-expensive systems with a full SSD drive; the rest use small SSDs for caching, to speed up the slow 5,400rpm spinning disk drives. So if you're going to get this system, you should probably go for the highest end model.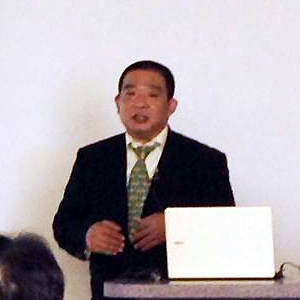 神戸を中心に自営業者や個人事業主さんのパソコンのメンテや修理をさせていただいてます。
パソコンの修理実績は、年間1000台以上です。ちょっとでもあれって思った場合には、お気軽に相談していただけるとうれしいです。